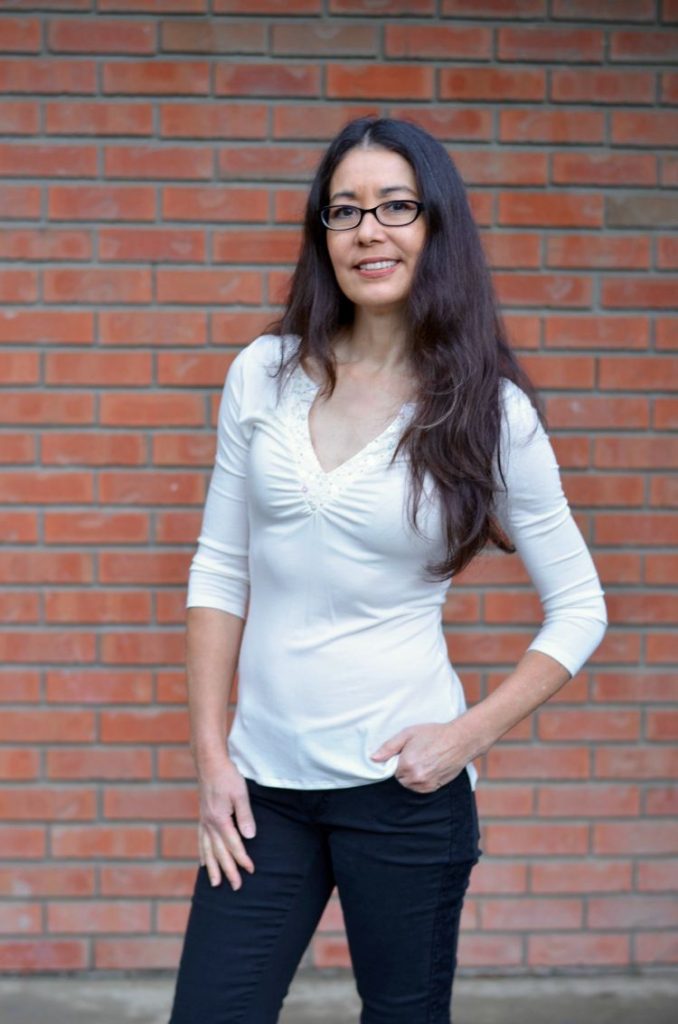 Hello! I'm Miiko.
Thanks for stopping by. If you're like me, you know that building a brand through social media marketing is a key part of your brand's online presence for attracting new customers and strengthening relationships with existing customers.
But, you also know that there's never enough time in a day to give your social media channels the attention it needs and deserves to grow an audience, attract new customers, nurture brand advocates and generate leads and sales.
If you want to leverage social media to grow your brand and business, you first must learn the proven strategies, tactics and time-saving tools needed to achieve your goals; or partner with someone who can do it for you.
Whether you need someone to take social media off your plate and run it for you; or you love doing your own social media but need someone to show you the smart and savvy way to turn social media content and conversations into customers, I can help.
But who am I and what makes me qualified to help you? I'm glad that you're here and I'm happy to tell you more. Read on to learn more about me and my mission…
I was destined for PR and Social Media (but didn't know it)
My first "job" was as a volunteer at a rock radio station helping with promotions and contests. Some of the perks were free concerts and backstage passes, where my best friend and I got to hang out with rock stars. Talk about a dream job! Who cares that we didn't get paid? We were only 15 years old and the perks were worth it!
When it came time to head to college, I had my heart set on becoming a television producer. I wanted to find and uncover stories that mattered. Stories about ordinary people doing extraordinary things to change the world, but also stories about people who overcame adversity.
Adversity is something I knew well as a single mom putting herself through college. My drive and determination helped me land a gig doing video production while in college. I picked up an associate arts degree in television and video production along the way and then went on to a four-year university to major in broadcast journalism.
Thanks to one of my dear journalism professors at San Jose State University, as well as a few television anchors and news producers that he encouraged me to go talk to (Thank you, Professor Bob Rucker!), they all helped me by shedding light on the realities of life as a television producer and the sacrifices that I would have to make to get there.
Making sacrifices. No problem. But there was one sacrifice that was a deal breaker, for me.
They all told me that I wouldn't start out in the San Francisco Bay Area media market and could expect to land my first job in a small town in middle America and move every three years as I worked my way up. If I weren't a single mom, tell me where to go and I'm there. But I was a single mom and I wasn't willing to sacrifice my daughter's stability and move her all over the country.
Enter public relations (PR). Professor Rucker showed me that I could transfer majors and still graduate on time. That if I transferred to PR that my broadcast journalism classes would count toward a degree in PR. I was sold, then I asked him, "what's PR?" It still makes me laugh today.
I was living in the heart of Silicon Valley and graduated right before the dot-com boom. Talk about great timing!
It was a gold rush and jobs were aplenty.
I cut my teeth working at a few PR agencies where I had the pleasure to work with Sony and many tech start-ups. It's also where I met Brian Solis, an award-winning author, blogger, analyst and keynote speaker. He and I worked together for many years before the dot-com era, through it, and again with the rise of social media.
The dot-com era was an exciting time and a wild ride with all the crazy IPOs and non-stop launch parties. It was a great time to be in tech and in marketing.
Then the party came crashing down with the dot-com bust.
I secretly welcomed the downturn. Why? It meant no longer working 12-plus hours a day. I was newly married and ready for more work-life balance.
During the crazy dot-com gold rush, I met and married a reporter. A PR person and a reporter, how cliché, right?! My hubby and I decided to use the dot-com crash as an opportunity to leave Silicon Valley for a calmer and more balanced life in the desert. We pack up our things and moved to sunny Phoenix, Arizona.
During our time in Arizona, I had a healthy client roster and continued to work with tech start-ups, which had me flying to the San Francisco Bay Area often. I continued to work my magic and get my clients local and national media coverage, as well as coverage in top tech blogs like TechCrunch, Mashable, VentureBeat and many others.
Goodbye PR, Hello Social Media
By 2008, more and more clients were asking for social media. Although many were still unsure of its lasting power, they were not taking any chances of missing the boat, since everyone was buzzing about it.
Some early social media projects that I worked on were for IFC, voices of independent culture – film, music and politics, where I leveraged social media to raise awareness for select television shows, a web series and two television specials by engaging with followers and fans and connecting with influencers and getting them to promote the television shows, web series and specials to their communities.
Another fun project was with SpaRitual, makers of vegan nail lacquers and skin and body care. They needed help with growing their community through content and engagement, connecting with influencers and conducting social media contests.
During this time, I was still working with tech start-ups, helping them with day-to-day PR and social media, as well as influencer outreach.
But IFC and SpaRitual helped me venture into new industries outside of tech, which was exciting because almost every industry needed social media.
After many years of working with tech companies, I welcomed the change and found that I really enjoyed working with non-tech clients. Social media opened the door for me to move away from tech and into other industries.
Those early days of social media marketing were filled with trial and error and lots of experimentation to see what worked and what didn't. It was an exciting time.
I soon found myself doing social media exclusively. I became obsessed with social media and was on it day and night. I was in love!
Work no longer felt like work. It felt like a guilty pleasure.
I left PR behind, but in some ways, social media is PR. It put the "public" back in public relations because social media helps us talk directly to the public. Social media is all about transparent one-to-one human connections and conversations on a public stage.
The one-to-one connection is what I love about social media. Connecting and turning those connections and conversations into customers (and friends).
I've become real-life friends with people who became fans and customers of my clients through the social media engagement that I did on behalf of clients.
Even though projects and contracts come to a close and I move onto new clients and projects, I remain friends with these social media friends turned real-life friends. The cool thing is that they're still fans and customers of my former clients. And that makes me smile!
I love that my work in social media outreach brings my clients loyal customers and brand advocates, and at the same time, I make new friends. I call that a win-win!
To learn more about my work, head over to the Our Work page.
My Credentials
➻B.S. degree in public relations with a minor in business from San Jose State University
➻A.A. degree in film and video production from De Anza College in Cupertino, CA
➻Won two Sherpie Awards for "Best Use of Twitter" and "Best in Show" for overall social media strategy for my client, The Cosmopolitan of Las Vegas. The Sherpie Awards were presented by Masterminds and Global Gaming Business Magazine to spotlight the very best in social media marketing in the casino industry.
➻Won a Gold Medallion Award for Video Advertisement/PSA. The Gold Medallion is the National School Public Relations Association's top program award, recognizing superior educational public relations programs.
➻Won a BACE Award for Best Children's show. The Bay Area Cable Excellence awards recognized the best in local cable programming.
➻WAVE Award finalist in the Educational Access category. The Western Access Video Excellence awards is part of the Western States Regional Conference and Trade Show for the Alliance for Community Media (ACM). It recognizes the best TV and new media programming from a six-state western region (Arizona, California, Colorado, Hawaii, Nevada and New Mexico).
Ten Random Facts About Me
1. The "magic hour" is my favorite time of day. If you've never heard that term before, it's the hour right after sunrise or before sunset when the lighting is soft and warm and best for shooting videos or film. However, I'm not a morning person, so I catch more sunsets than sunrises.
2. There are three things that make me cranky, being cold, tired and hungry. You've been warned! 😉
3. Speaking of being cold, I don't like when the temperature drops below 75 degrees. But I prefer 80 degrees, and in Arizona, I'm happy at 100 degrees. It's a dry heat. LOL.
4. I was once fired by radio and television personality and former child actor, Danny Bonaduce. But I got re-hired the next day. For those of you who have never heard of him, he's now a morning DJ at KZOK in Seattle. He became famous for his role as Danny Partridge on the 1970s television show the Partridge Family. Danny was a ton of fun. If you ever meet me in person, ask me and I'll tell the story of when Danny fired me and of the time he and I chased two young ladies down Sunset Boulevard.
5. Coffee is my drug of choice. Hey, it's not all bad. There are health benefits to coffee. Don't get me started, you'll be sorry you asked (see number 6).
6. My hubby calls me the walking Cliff Clavin of health info. I have an insatiable appetite for all things health and wellness, and lean more naturopathic than allopathic.
7. I had a brief stint working for Ashton Kutcher during his foray into social media when he launched a digital division of his film and television company, Katalyst. Remember, when he challenged CNN to a race to see who could hit one million Twitter followers first? At that time, no Twitter account had that many followers. It was a first, and of course, Ashton won. Well, you can imagine the silly shenanigans (and amazing work) that took place at the Katalyst office.
8. I'm not a cat person but I have two cats that I've grown to love. One, my daughter left with me when she went off to college, and the other became mine by default. The previous owner of the house that I now live in left a stray cat that lived in the driveway. She slowly started to trust me and she now comes in the house to eat and sleep, but she's still very much a feral cat. Oh, and I have two dogs (was 3 dogs 😢🐶).
9. If I could have one luxury in life, it would be a private chef. My luxury wish used to be a private jet. However, I don't fly every day, but I eat every day so a private chef is much more practical.
10. Bon Scott, the original singer of AC/DC, once signed "Bon Scott was here" on the back-side of my white cut-off jean shorts (before they were called "Daisy Dukes"). I foolishly threw them out during a purge of junk while moving out of an apartment. Doh! I sure regret throwing them in the trash, along with my vinyl collection (before vinyl made a comeback). Those autographed jean shorts should be framed and hanging on a wall at a Hard Rock Cafe or hotel!
11. Did I say 10 random facts? Hey, I'm a wordsmith, not a numbers gal. Let's call this a bonus fact: I had a short-lived dance career in my late teens and early 20s, which landed me in Hollywood. But I hung up the dance shoes for textbooks and headed off to college.